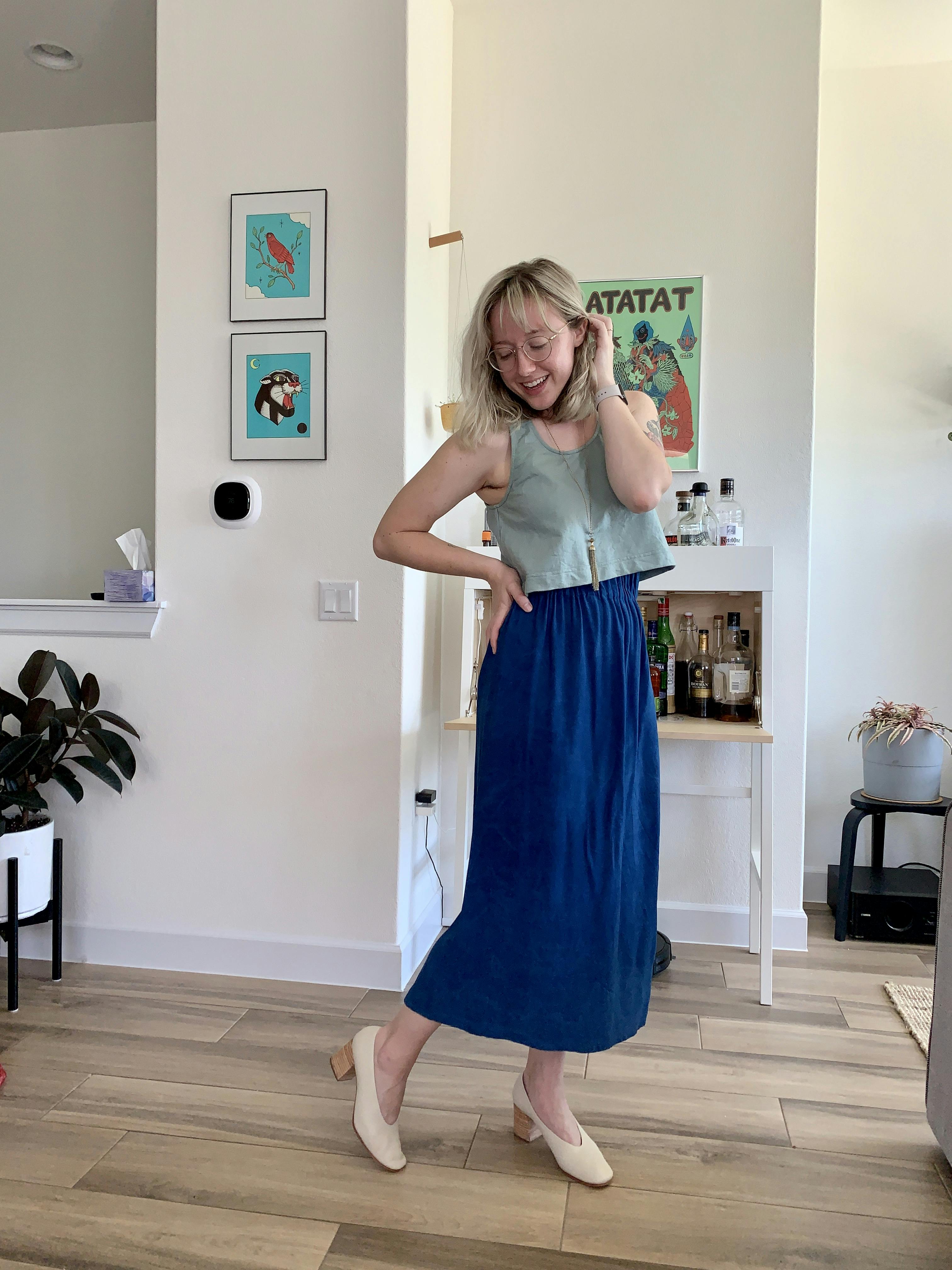 Wearing my Huma Blanco shoes with a Miranda Bennett skirt and an Ilana Kohn Top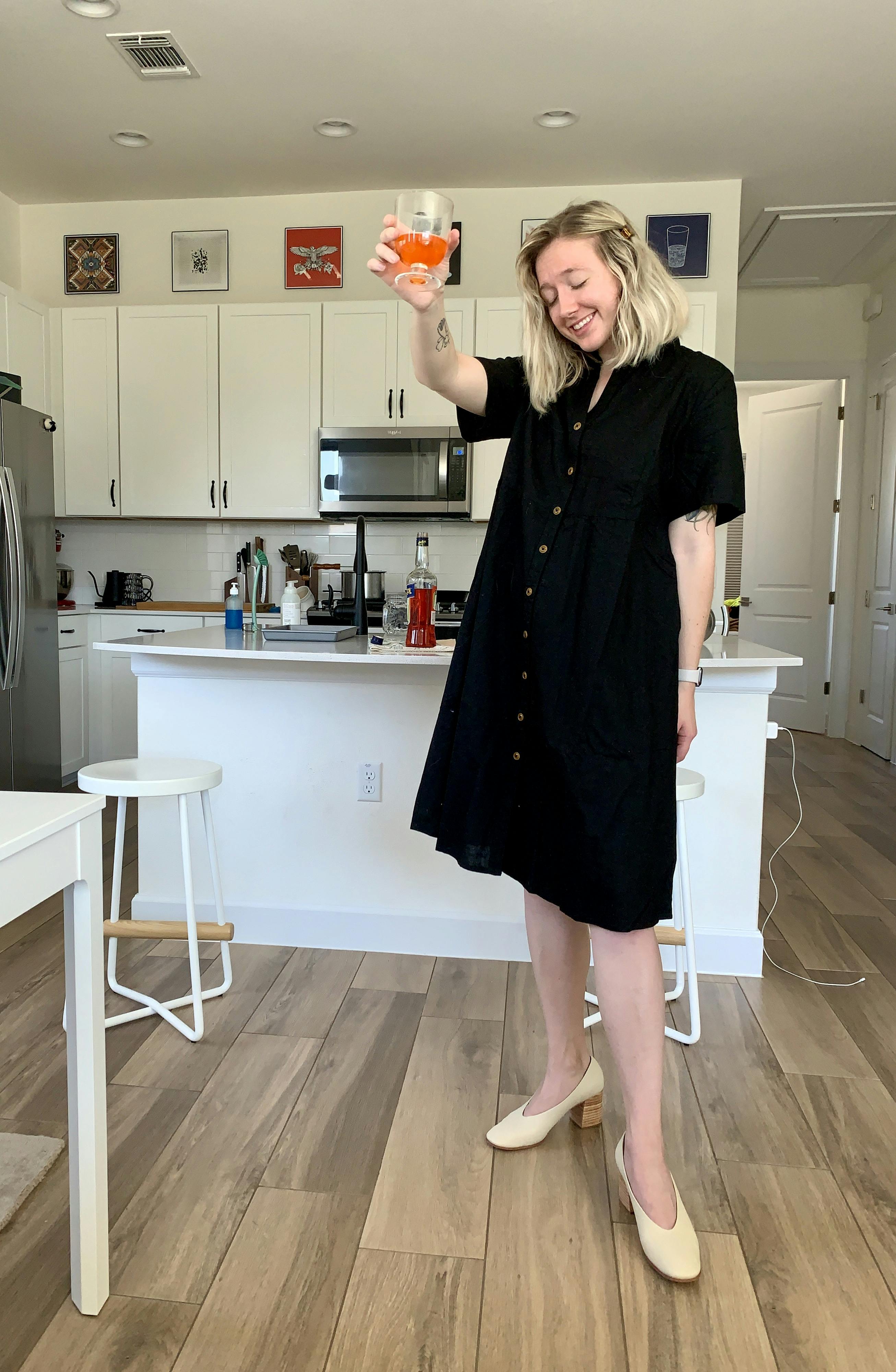 Wearing my Huma Blanco shoes with an Orejas dress
I'm a creature of habit and when it comes to shoes flats are what I gravitate towards. This year I was determined to change that by adding a heel to my closet that could be worn often.  When I found out about Huma Blanco their unique heel shapes stood out to me. One thing I didn't think was that I would actually be able to wear those heels out for everyday wear. The style fit my aesthetic but the height sent my feet curling back up into their house slippers. Thankfully Huma Blanco's store front is right in my city so I thought 'why not' and went to try them on thinking I would probably end up leaving with some flats like I normally do while shoe shopping. 
The shopping trip did not go as planned, I left with a 2.25" heel in my hands and felt super confident in my decision. These shoes are beautiful, so high, and surprisingly pretty dang comfy. My search for a the perfect every day heel had finally come to an end and I was happy to close that chapter! 
The style I ended up getting is the Salvador in bone. It is their take on a classic pump with a square toe for a more retro vibe. My favorite detail is the one I was most afraid of, the heel! It is so wide and has almost a flare effect at the bottom as it gets wider closer to the floor. It is a wooden heel wrapped in leather with a rubber heel cap. The rest of the shoe is all leather and while I usually have to break in leather shoes, there was not much of a break in period with these.
To make sure they would work with my current closet I partnered with Huma Blanco to host the #quarantinekicks challenge. This challenge allowed me to dedicate a full 5 days to these shoes. I wore the shoes with 5 different outfits and they all lived up to my expectations and then some! Each and every day I was so surprised by how much more elevated (pun very much intended) items I already owned started to feel. From fancy to more casual they worked with everything I could think of and earned their spot in my closet fair and square.
Huma Blanco's shoes are designed and handmade in Lima, Peru and sold in Austin, TX. The attention to detail that went into them is exquisite. They are definitely an item I will keep and wear for years to come.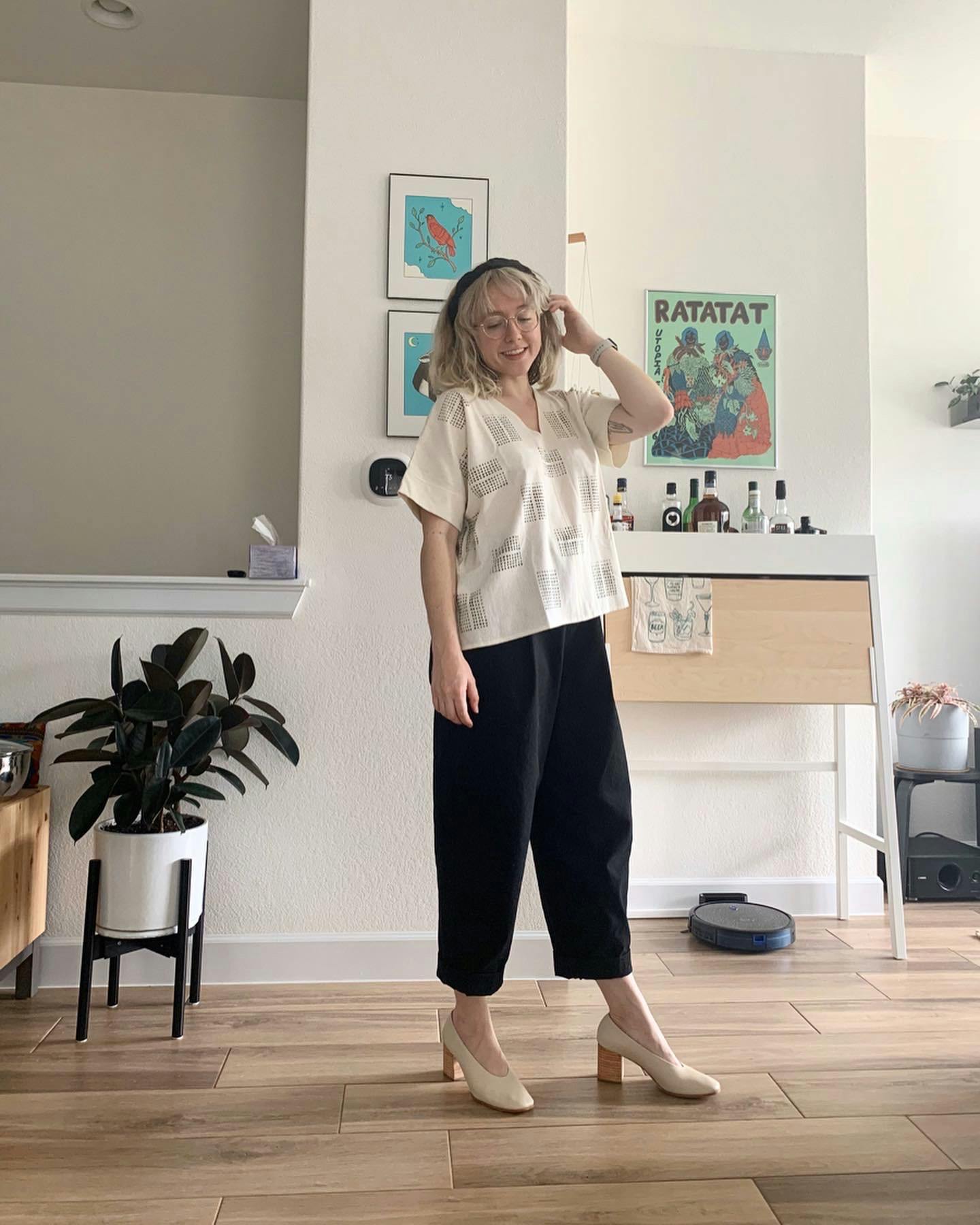 Wearing my Huma Blanco shoes with Elizabeth Suzann pants and a Pamut Apperal top.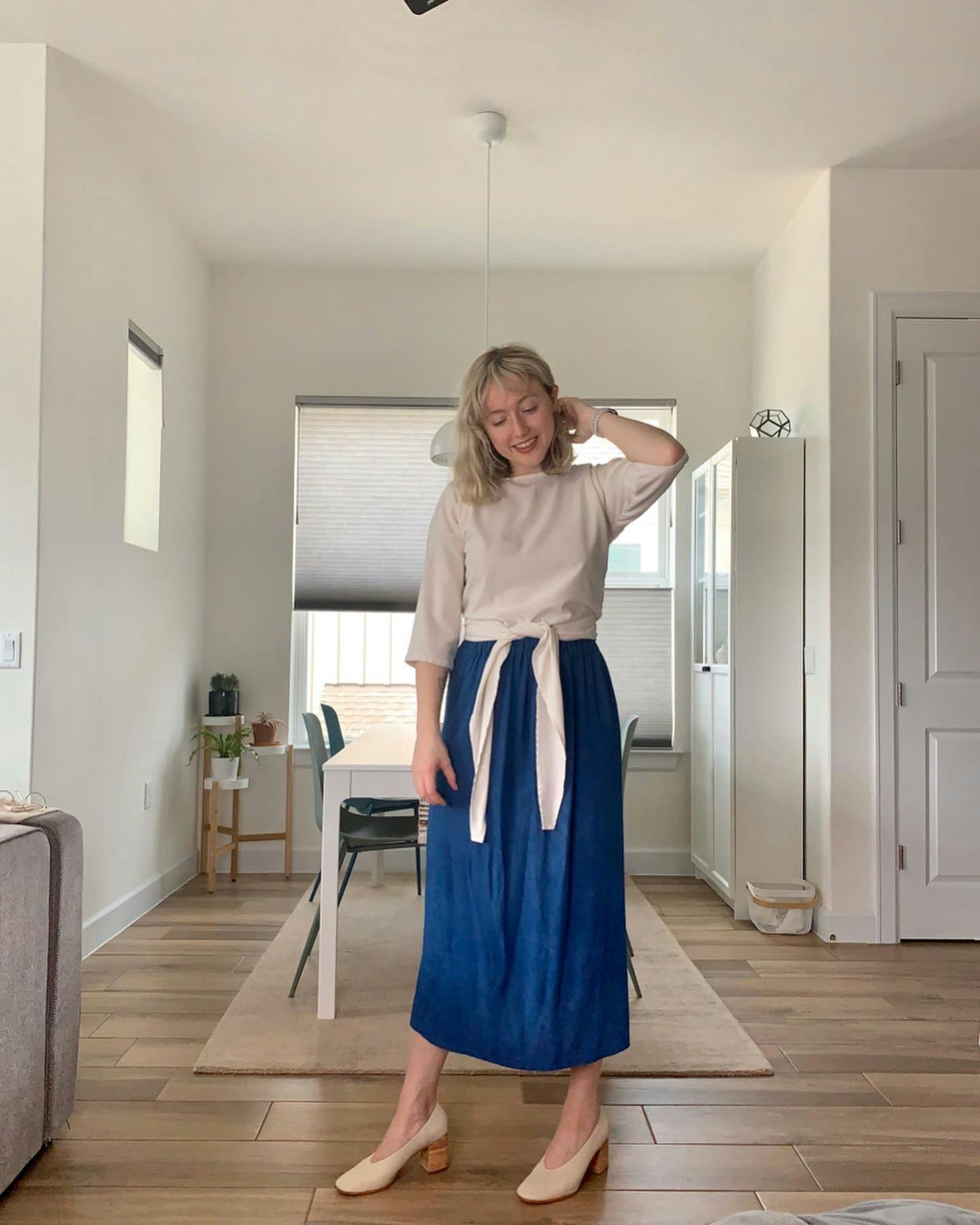 Wearing my Huma Blanco shoes with a Miranda Bennett skirt and top.